Open Call:

Studio Grant in Workroom (

shop space) at Thealit

Part 2 Coapparation*
Deadline 20th July 2020

We are offering a four-week-long studio residency in the thealit workroom to four different female artists. The shop space, located on St. Jürgen Strasse at the corner of Bismarckstrasse, is open for a studio residency. It has two rooms: one at the front with a large window facing the street, looking out on a broad sidewalk, and one room in the back with a small balcony. It has good sanitation facilities, although there is no shower.
The artists will be invited to work with or react to the theme of COAPPARATION, in the broadest sense.
To publicize the works—which is not obligatory—the large window of the workroom (the shop space) can be used, as can the thealit website and other digital publication channels. It would also be possible to take over the Thealit Instagram account.
In light of the social situation with COVID-19, it is important to us that artists be able to use the space to work, and that the pressure to produce a result for the public is minimal. That is why a wide variety of ways to present the work to the public will be allowed.
Read here all the informations: Open Call Studio Grant in Workroom thealit
or in PDF (German + English)
*********************************
A reading recommendation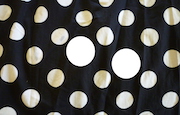 Special SHUT DOWN 2020, 
by Brigitte Helbling und Claudia Reiche
http://culturmag.de/category/litmag-specials/shut-down-2020
im CulturMag - Literatur, Musik & Positionen
mit über 50 Beiträgen zur Frage nach Eindrücken und Momentaufnahmen aus dem Shutdown 2020
Format: 1 Bild + 100-250 Worte
"People are having bizarre dreams…", sagte neulich eine Moderatorin auf BBC.
*********************************
More thealit recommendations:
*********************************
The thealit LAB 2019/2022: COAPPARATION
Part 3 will take place from autumn 2020
at the new Arbeitszimmer thealit St-Jürgen-Str. 157/159 and other public places. We are looking forward!
COAPPARATION? Kooperation ist zum einen ein Verfahren oder Verhalten, das von Kultur(politik) bis zur Evolution (und andersherum) als maßgeblich angesehen werden kann. Wie ein Antriebsapparat ermöglicht es Fortlauf oder Stopp von Funktionszusammenhängen, deren komplexe Rhythmen und Intervalle wiederum apparativ erscheinen können. In einer Apparition, französisch für ein Erscheinendes, vielleicht? COAPPARATION wäre so auch ein wenig COAPPARITION, denn auf ein gemeinsames Verstehen, Verständigen, Befragen, Zögern und Handeln geht jede Kooperation oder deren Ablehnung zurück.
*********************************