Aktuelles
__________________


Atelierstipendium
22.01.-15.02.2022
COAPPARATION* -Lab has handed over Arbeitszimmer thealit to a new studio grant holder. From January 22 to February 16, Maria Karpushina and her invited project participants will examine the exhibition practice of the Überseemuseum in Bremen. It is the first part of a museological intervention that critically and experimentally questions the very act of exhibiting. The title of the entire project Altering Neutrality indicates that it will be about the blind spots of a supposedly neutral educational mission: "the object is presented against a neutral background, and the client focuses only on what they see."- The Metabolic Museum, Clémentine Deliss, 2020.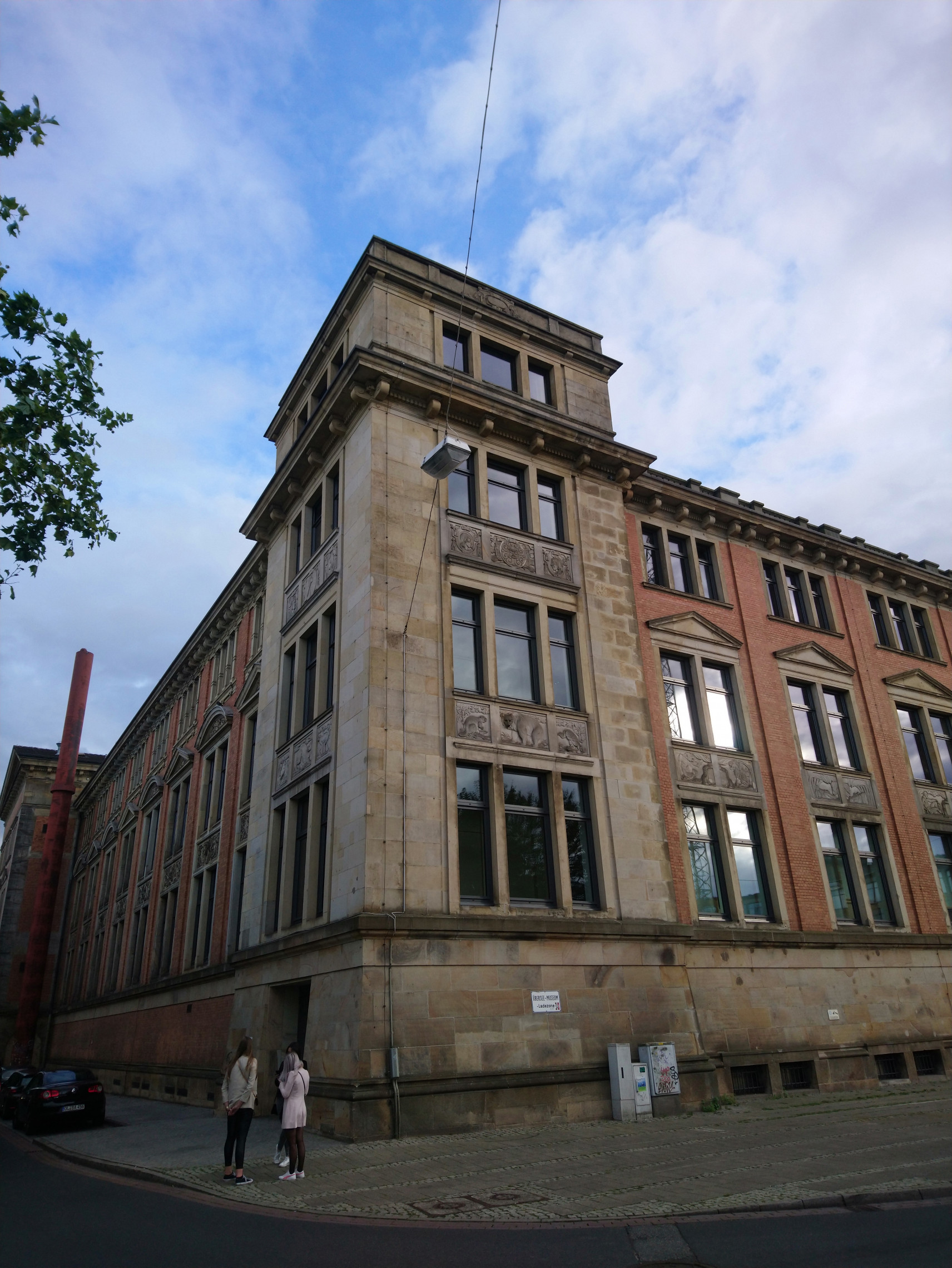 The exhibition background, as it is omnipresent in museum history, is in fact always supposed to be (ideologically) neutral and 'facilitate sensory perception'. However, far from being neutral, this means aggressively rewriting the history of an object, maybe cutting off its roots, the net of references and meaning. "Dismantling the neutral background" implies that the neutrality of the exhibition space, as demanded by tradition, is questioned.
"Backgrounds are a source of fiction, which is revealed by questioning various actors who, by testifying to the existence and permanence of this fiction, at the same time make its dismantling conceivable," Maria Karpushina comments. Or: history, especially colonial history, is told in museums, and whoever recognizes this can try to change this story.
___________________________
Accessibility:

Please note that there is no barrier-free access to the Workroom. But a small ramp can be added if required. Please ask for it in advance. Door width 85 cm. There is no wheelchair accessible toilet in the room.




Note:

Due to the Corona protection measures, a visit to the study is currently only possible to a limited extent. If individual events are planned, we will invite you to them, announcing the rules that apply in each case, which take infection control and the respective artistic concept into account.




*Workroom (Arbeitszimmer) Thealit

Sankt-Jürgen-Straße 157/159

28205 Bremen
___________________________
At the MEDIATHEK available


Alexandra Tatar
Artist Talk


Branka Čolić
Short-Readings


Yara Mekawei in Dialogue with Farzad Golghasemi


XYANA in Interview with Uladzimir R.
und virtueller Ausflug durch den High Technology Park in Minsk.
___________________________
Don't miss any more news:
Subscribe to our NEWSLETTER or follow us on INSTAGRAM
Events dates and further information can be found in the CALENDER
______________________