Sounding the Weser,
Dauerwelle, Bremen 2022
Underwater sound recorded along the Weser flows together with live sound recordings from the ship in the ship's belly of the 'Dauerwelle'. Recorded via hydrophones, we hear a re-mix of underwater bioacoustics, water sound and human- made influences on the soundscape of the river.
Material: Hydrophones, Speaker, Tape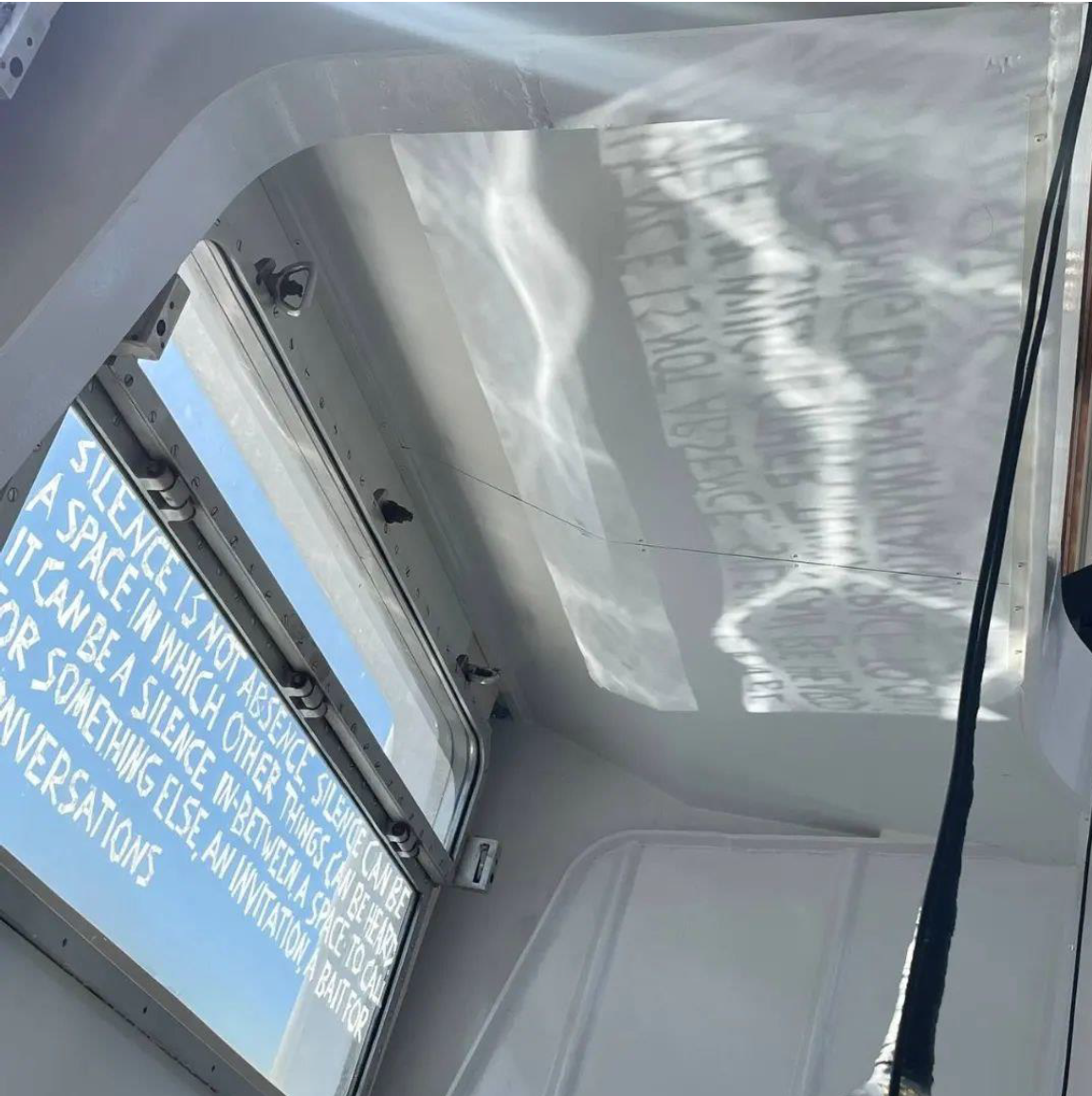 Sounding the Weser. Our Porous Limits II, Dauerwelle, Bremen 2022
Audio:
https://on.soundcloud.com/DQrnd
https://on.soundcloud.com/uZBjd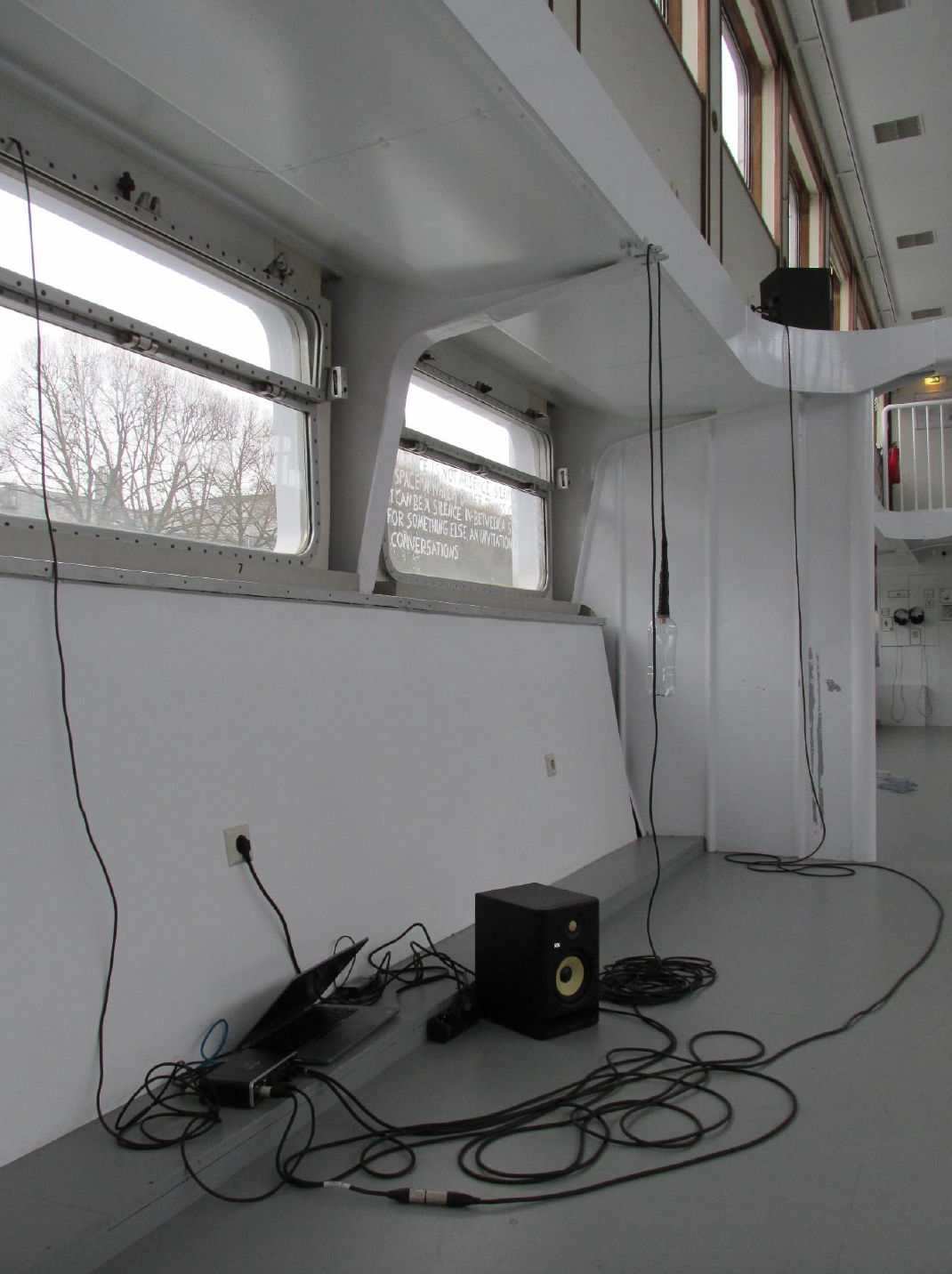 Mud Cultures, Städtische Galerie Bremen, 2021

Water, mud and sediment, taken from the small Weser River behind the gallery and made visible and odorable in a Winogradsky column with regard to their microbial activity.
Material: Winogradsky column (water, mud, arcyl glass, newspaper, egg yolk).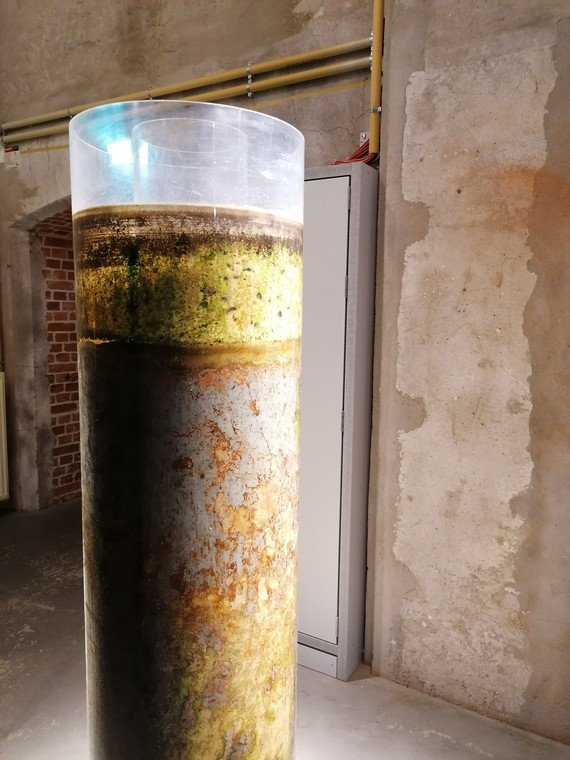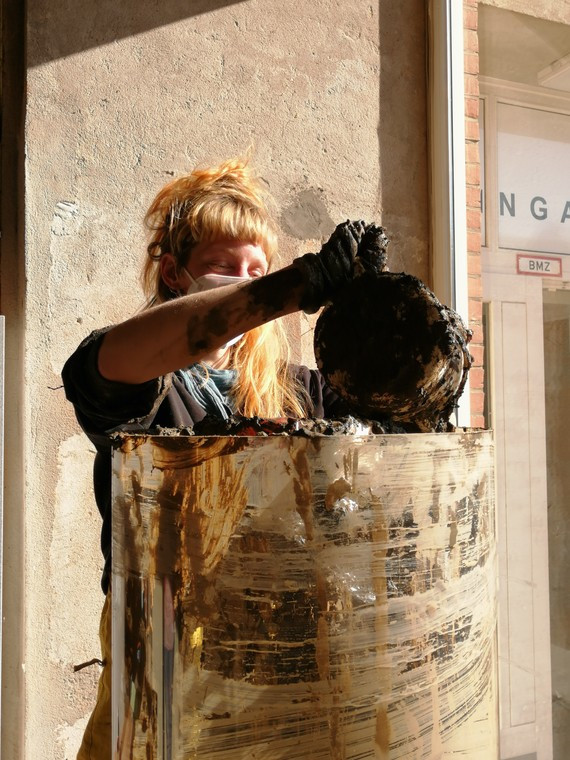 Mud Cultures. Olfaktor: Geruch gleich Gegenwart.
Städtische Galerie Bremen, Bremen 2021
Still in process, Speicher XI, Bremen 2018
In the storage room of Speicher XI, Kombucha SCOBY's 'Symbiotic Culture Of Bacteria And Yeast' and ferment are exposed to different stages of development and external conditions. The fungi interact with their environment, react to external stimuli, connect with the space and the visitors via spores and smell.
A camera records the gradual fermentation process of a SCOBY projected on the wall on the other side of the room. The mushrooms layer on top of each other, forming new layers over time and releasing micronutrients and lactic acid bacteria to the ferment. The surface of the SCOBY's serves as a sensitive contact zone of habitable space. Sound recordings of the fermentation process can be perceived at different points in the storage room as a fine background noise. There is the possibility to take up the nutrients of the tea ferment, which are formed during the fermentation process, into one's own microbiome via provided biscuit-fired ceramic vessels.
Video- Dokumentation:
https://vimeo.com/457320666

Audio- Dokumentation:
https://soundcloud.com/kalle-klaus-580222990/kombuchasound
Block error: "Call to a member function url() on null" in block type: "image"